17 avril 2014
4
17
/

04
/

avril
/

2014
04:36
Dans les collines escarpées près de Gisborne sur la côte orientale de l'île du Nord de la Nouvelle-Zélande est la Retraite Haurata Haute Pays.
In the rugged hills near Gisborne in the North Island of New Zealand lies the Haurata High Country Retreat.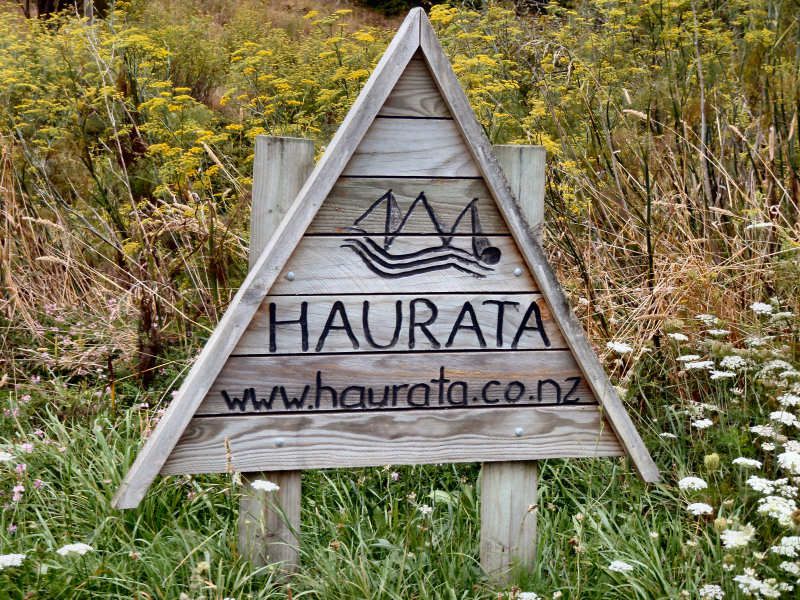 Avec quelques amis, j'ai fait deux randonnées naturistes sur la base d'un petit chalet à Haurata.
With a few friends I did two naturist tramps based from a small cottage at Haurata.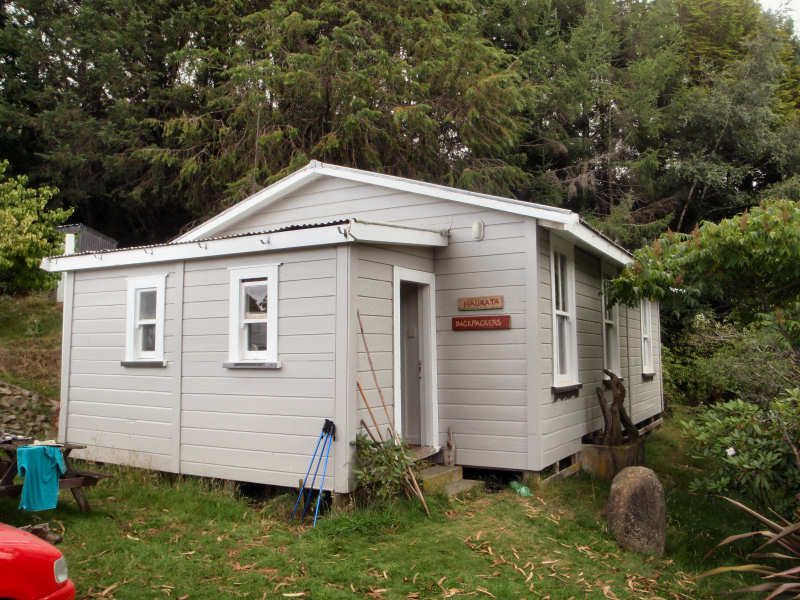 Notre première promenade était sur ​​les collines herbeuses ...
Our first walk was over grassy hills....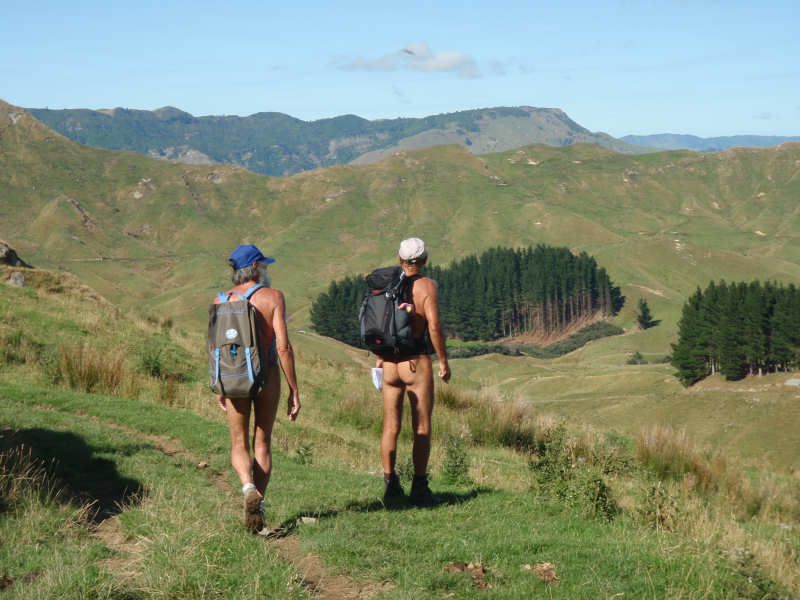 ... au plus haut point sur ​​la ferme, Matakitaki, 922m. Voici Graham apprécie la vue magnifique de 360 degrés.
...to the highest point in the district, Matakitaki, 922m. Here Graham is enjoying the outstanding 360 degree view.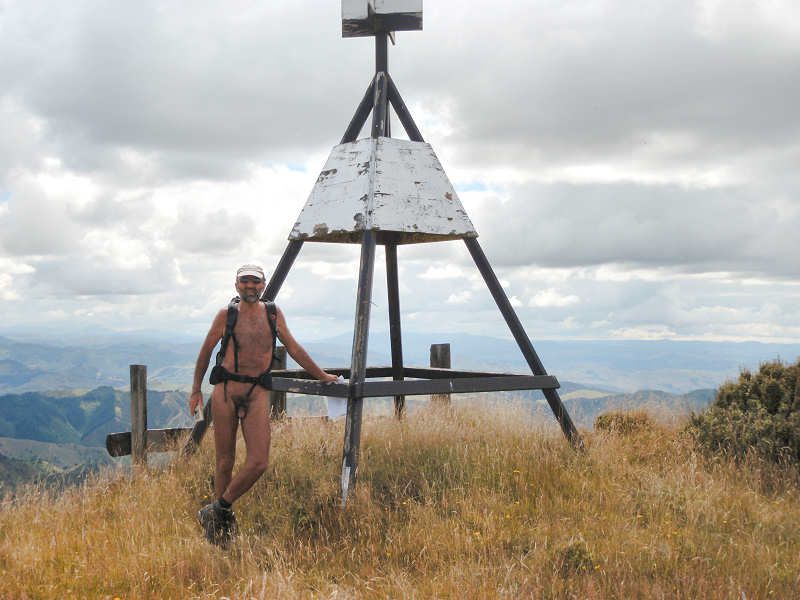 Notre deuxième randonnée était au sommet de Ngatapa Mountain, où le guerrier maori, Te Kooti, avait défendu une fortification en 1869.
Our second hike was to the summit of Ngatapa Mountain where the Maori warrior, Te Kooti, had failed to defend a pa in 1869.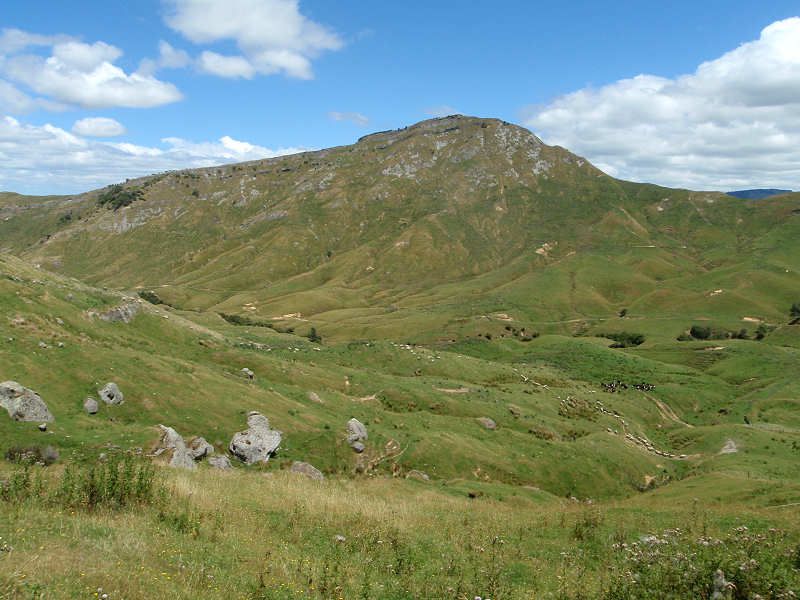 Il y avait beaucoup de clôtures à franchir et un besoin de faire attention à des barbelés!
There were many fences to cross and one needed to be careful of the barbed wire!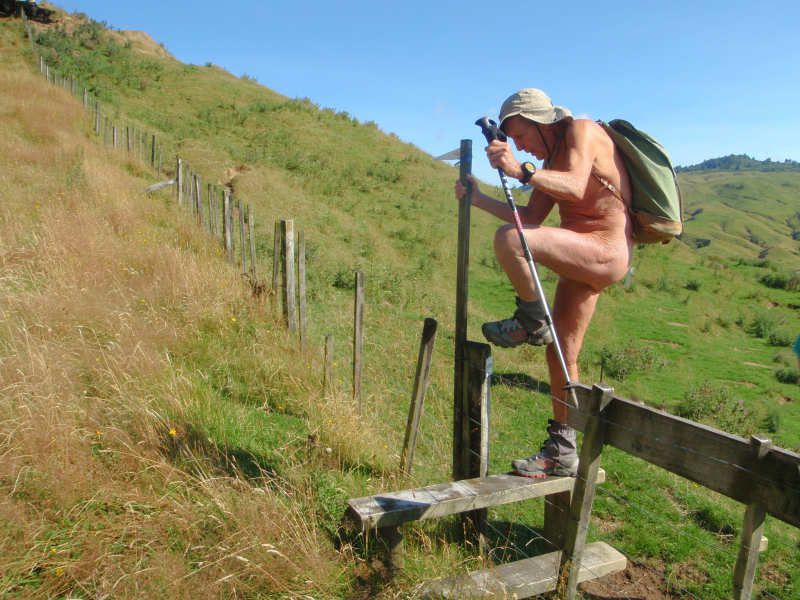 Après 150 ans il ya peu à voir de la fortification maori, seulement une marque géodésique. J'ai été heureux avec moi-même d'avoir achevé la montée raide!
After 150 years there is little to be seen of the maori pa. Here I stand beside a geodesic survey mark, pleased with myself for having completed the steep climb!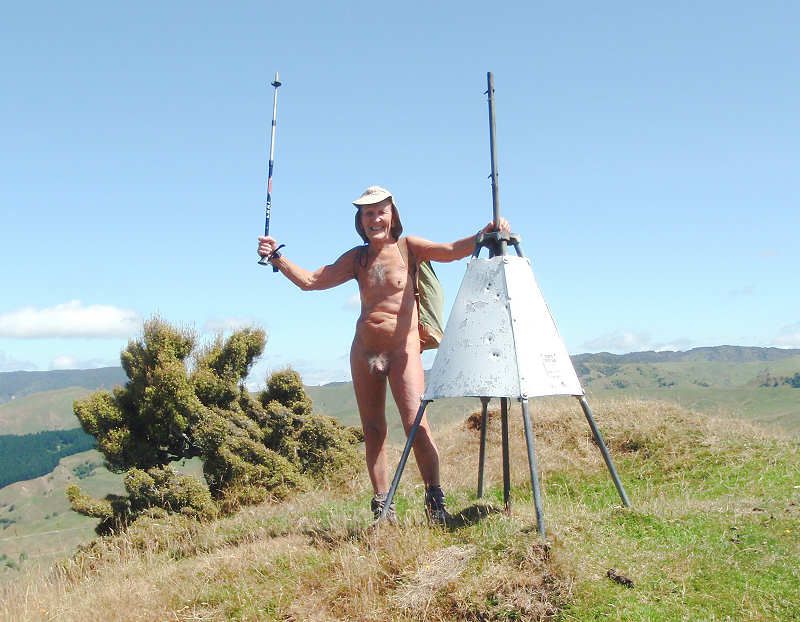 Les falaises du nord sont très raides. Regardant vers le bas fait presque le vertige.
The northern cliffs are very steep. Looking over the edge almost makes one dizzy.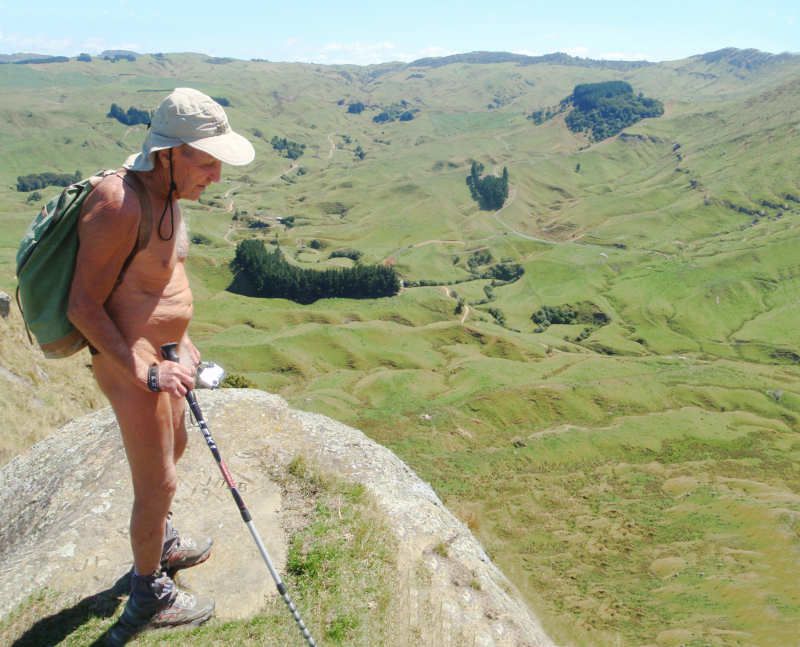 Un jour, un fermier nous a fait une démonstration plus intéressant en déplacant des moutons par les commandes qu'il sifflait à un chien à une grande distance.
One day a farmer gave us a most interesting demonstration of herding sheep by whistling commands to a dog at a great distance.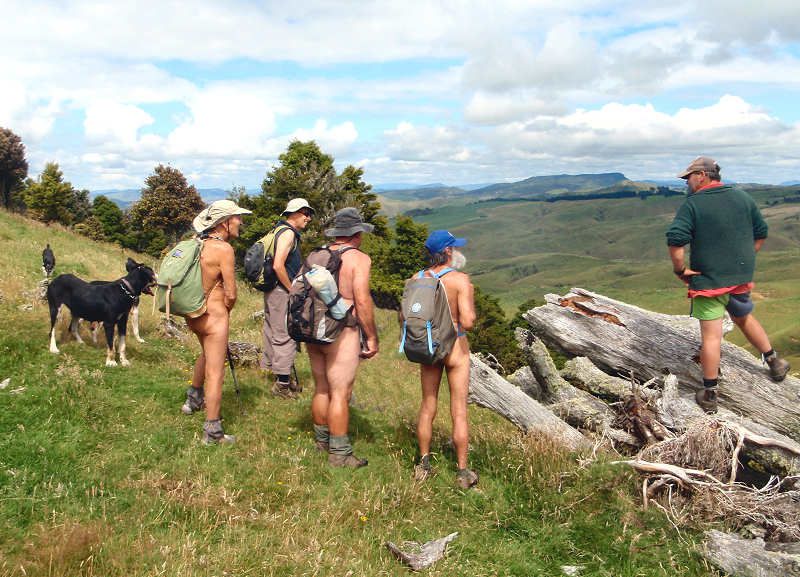 Je recommande Haurata Retraite à tous ceux qui aiment la randonnée dans les collines, loin des pressions de la vie quotidienne.
I recommend Haurata Retreat to anyone who enjoys hiking in the hills, far from the pressures of everyday life.